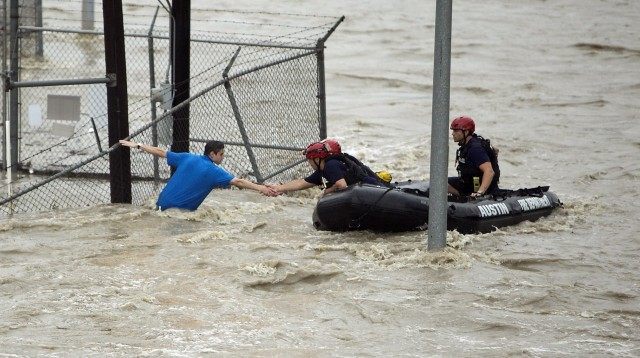 With devastating floods ravaging counties across Texas, the establishment Left isn't waiting for rescue workers to finish cleaning up the mess before they declare the culprit: climate change deniers.
The eco-doomsayer Think Progress will explain it to you:
Texas and Oklahoma both face intensifying drought and flooding, although politicians in both states have denied climate change. According to the Natural Resources Defense Council, Texas "has yet to formally address climate change preparedness" — one of only 12 states to not have taken any steps toward addressing the impacts of climate change on water resources.

"Between more intense rainstorms and sea level rise, flooding will only increase if we don't address climate change," according to the Natural Resources Defense Council.
Of course, the usual suspects have chimed in on social media:
Read the rest of the story at Institutional Left Exploiting Texas Floods for Political Gain.